29 September 2021
What is Exercise Physiology?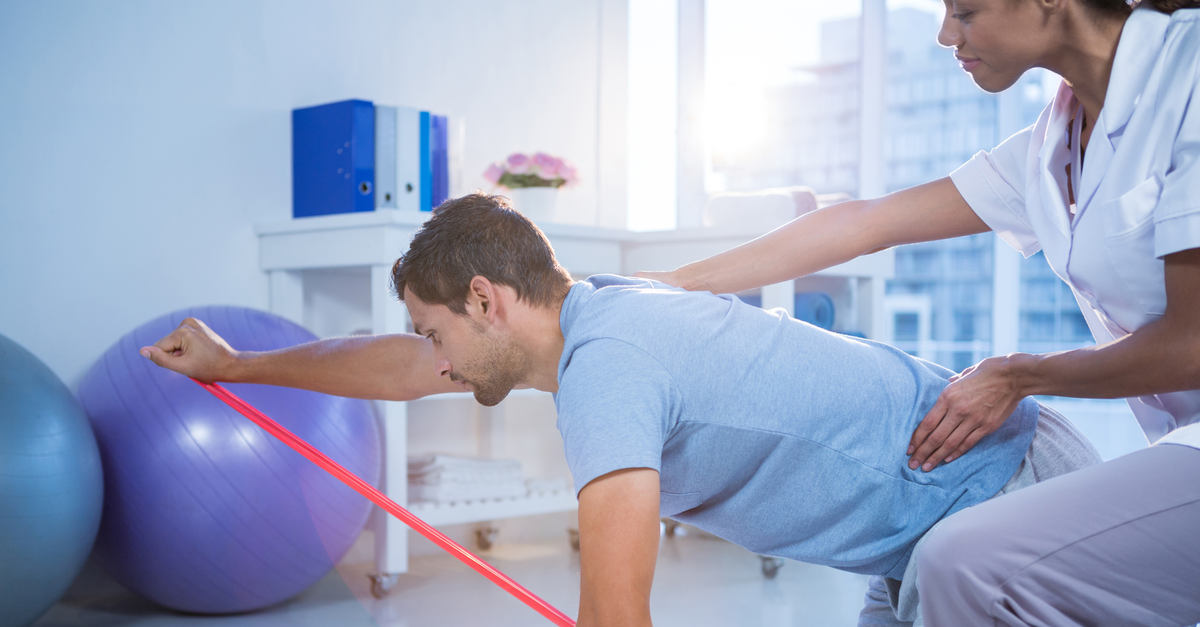 Exercise-based interventions and treatments facilitated by an Exercise Physiologist can be an effective way to improve health conditions and problems faced by individuals of all ages, abilities and conditions. An Exercise Physiologist can help you - and those you love - thrive in everyday environments.
Accredited Exercise Physiologists (AEP) are qualified allied health professionals who evaluate, develop and deliver personalised, safe and effective physical exercise interventions for individuals with chronic medical conditions, injury or disability (Exercise and Sports Science Australia). Often working in multidisciplinary teams, Exercise Physiologists use their skills and knowledge to incorporate a person-centred approach in working to improve clients' health and quality of life. Tailored exercise plans enable clients to improve specific areas of health based on their unique needs.
Do Exercise Physiologists require University qualification(s)?
Yes. Governed by the professional body and sole accrediting authority Exercise Sports Science Australia, there are minimum requirements and standards that need to be met to be a practicing, accredited Exercise Physiologist. Requirements include:
Graduation from a 4-year ESSA accredited course.
Gaining accreditation as an Accredited Exercise Scientist, including 140-hours of practical experience.
Meeting the professional standards for exercise physiology, including 360-hours of practical experience.
What are the benefits of seeing an Exercise Physiologist?
When applied clinically, exercise can increase quality of life, speed up recovery and effectively prevent, treat and improve a variety of health problems and conditions (AHPA). Often working in the domain of cardiovascular, metabolic, neurological and musculoskeletal health, Exercise Physiologists commonly support clients with cancer(s), mental health, kidney and respiratory/pulmonary issues among a variety of other presentations. ESSA highlights that Exercise Physiology can be beneficial in:
Preventing, treating and managing health conditions.
Improving and maintaining an individual's health status.
Screening, assessing and measuring the individual's capacity of function for daily activities to advise appropriate interventions.
To prescribe, adapt, deliver and evaluate physical activity and interventions to enhance and maintain function and quality of life, facilitate recovery, and maximise independence.
To educate on how physical activity can improve health outcomes.
To empower and motivate individuals to increase engagement and self-efficacy to improve and self-manage health outcomes.
Do I need a referral to see an Exercise Physiologist?
No, anyone can see an Exercise Physiologist to access exercise-based treatments to improve their health and wellbeing. If you are a private client, you do not need a referral to see an Exercise Physiologist. For those accessing services using Medicare, NDIS, DVA, Workers Compensation or other covers, a referral will generally be required - please check with your general practitioner for more information.
Can I see an Exercise Physiologist at Humanity Health Group
Yes! Many of our brands employ highly-qualified Exercise Physiologists, who can help you return to health, faster. Interested in learning more? Explore our brands below: